Humans create waste. We make the products to look after it, naturally.
We don't need to use chemicals to clean up waste. The Earth supplies solutions, naturally.
Tapping into the volcanic deposits around our headquarters, we create a wide array of chemical-free absorbents that are purchased and used by tens of thousands of people, farms and companies every day.
They are essential to mitigate everything from oil spills to creating healthy environments for animals, households and the workplace.
They are available in stores around North America.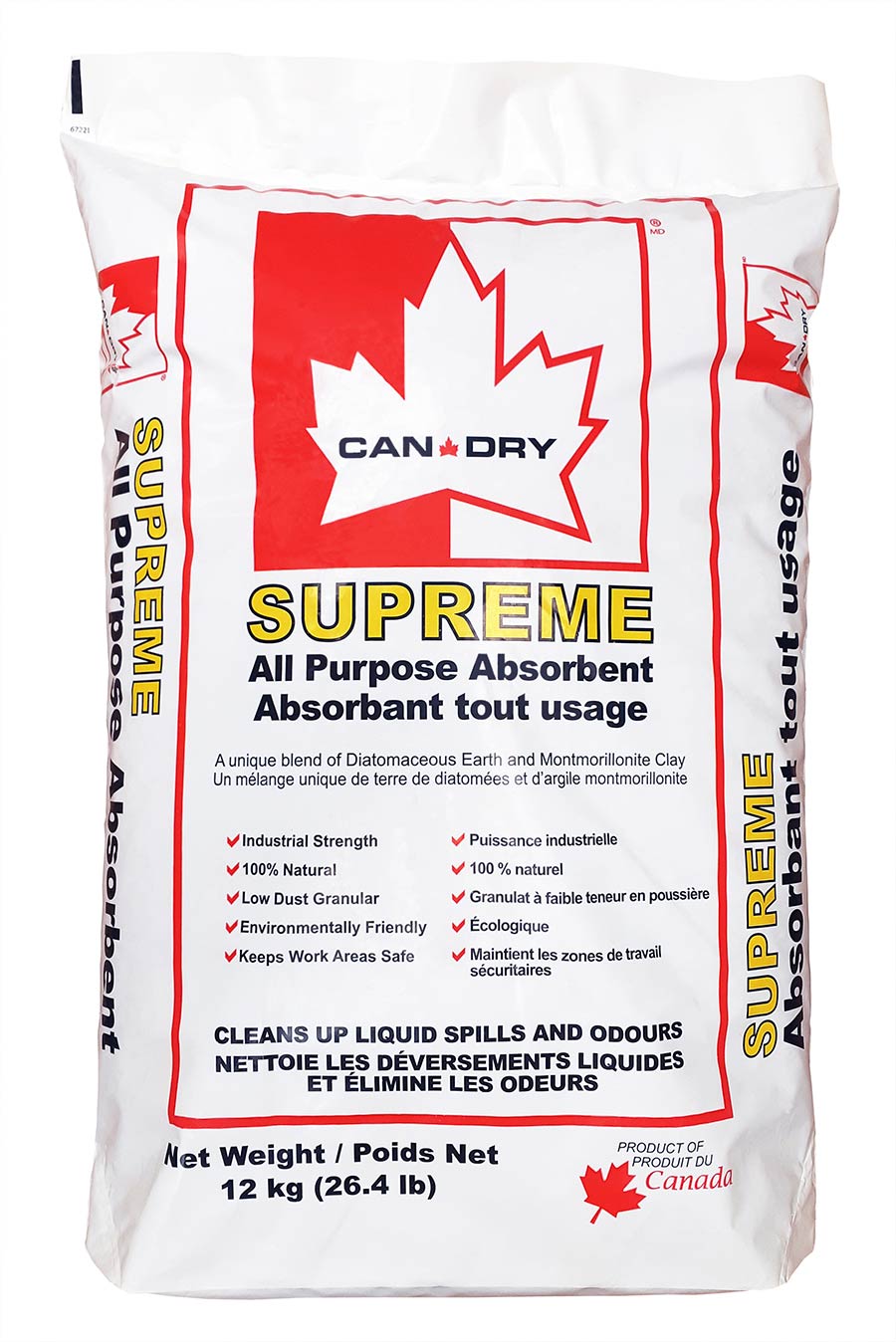 The dominant player in the market
Spill prevention & response — safely and quickly absorb alcohols, coolants, oils and fuels, paints and solvents.
A unique blend of diatomaceous earth and montmorillonite clay that naturally absorbs spills & odours
CAN DRY® is a low dust granular mineral able to absorb and retain many types of liquid spills. The unused product is environmentally inert and will not damage tile, concrete, asphalt, soil or plant life. CAN DRY® is not temperature-sensitive and will not rot or mold if stored and used as directed.
Absorbs up 125% of its weight in liquids
Premium chemical and oil absorbent
Safely and quickly absorbs
No chemical additives, all natural diatomaceous earth