Soils are our most precious resource, we are helping to sustain them, naturally.
"Ninety five percent of our food comes from the soil."
UN Food and Agriculture Organization
Progressive Fertilizers and Soils for 2023
Enriched with carefully designed mineral additives from volcanoes, we're restoring the health of farmland to increase yields for a hungry planet. They are already being used.
The world needs regenerative fertilizers to grow the food the future needs.
We are doing this with new — and previously patented — products created using the natural resources from our volcanic deposits and the human ingenuity from our science teams at the C-Quester Centre.
Our mission is clear: The $60B chemical fertilizer industry is responsible for depleting the soil and contributing 22% of global agricultural emissions – with chemical nitrogen (urea) creating nitrous oxide, which is 300 times more harmful to the climate than carbon dioxide.
Progressive Planet's C-Quester Centre of Sustainable Innovation is currently working on multiple regenerative fertilizers and will have more to say on this before the end of March 2023.
Progressive Planet's agricultural products are aimed at climate change and reversing soil degradation.
 Our cost-effective alternatives reduce GHG emissions and replace harmful chemicals. The alternatives developed by Progressive Planet — High Brix, and Eco Health — already accomplish three benefits:


Reduce chemical fertilizer use while increasing the soil's ability to store CO2,
Allow producers to use their existing equipment, and,
Align with the Canadian Federal Government's national target to reduce GHG emissions from fertilizer application by 30% by 2030

We can all make an impact. We have the products to let you do that today.
Green Patch Soil Conditioner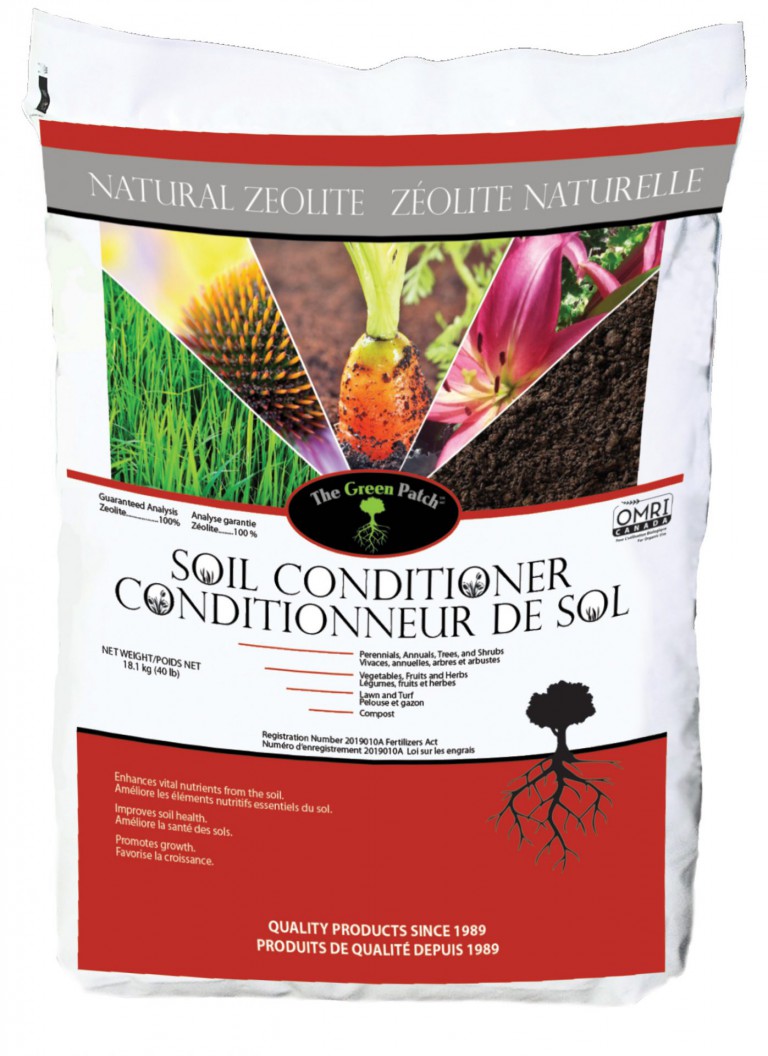 Promote root growth for hydroponics, field crops, lawns and gardens.
Zeolite has a unique porous three-dimensional honeycomb like structure. This unique structure allows the zeolite to adsorb and retain beneficial nutrients such as nitrogen rich ammonium , phosphorous , potassium , calcium , magnesium and other trace elements within the soil. Adding zeolite to the soil improves aeration and water absorption. Zeolites ability to absorb and retain water reduces nutrient leaching by runoff. It allows for the nutrients to be held within the root zone of the plant until the plant is ready to utilize them.
Natural enhanced water retention in soil
Reduced compaction of soil
Increases aeration and corresponding biological activity in soil
Binds nutrients for slow release
OMRI Listed