Stall DRY Absorbent & Deodorizer – a safe and natural solution for ammonia control and deodorization.
Diatomaceous Earth & Calcium Montmorillonite, the SAFE Solution for Stall Management!
Ammonia from Urine and Manure is a Health Risk!
Studies have concluded that even low levels of ammonia can cause stress on animals' respiratory systems putting them at risk for pneumonia and other serious illnesses. For the comfort and health of your animals it is important to eliminate these risks.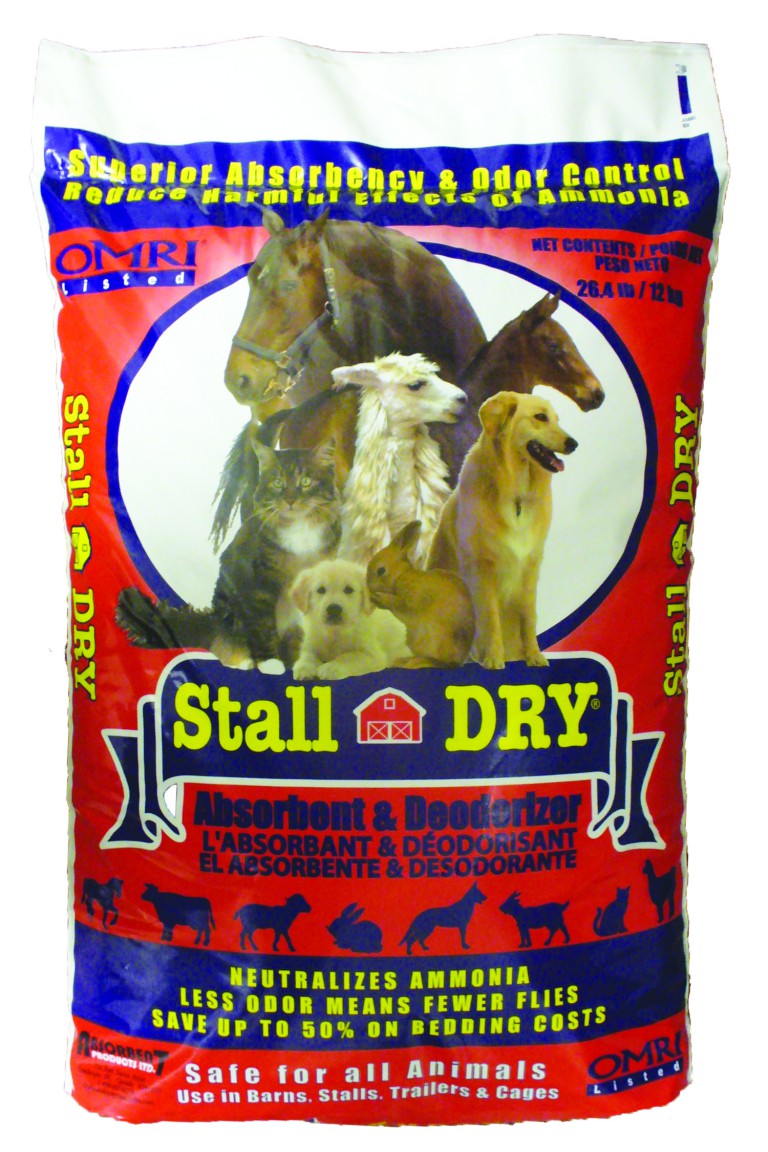 12 kg bag – Canada
Item Number - W023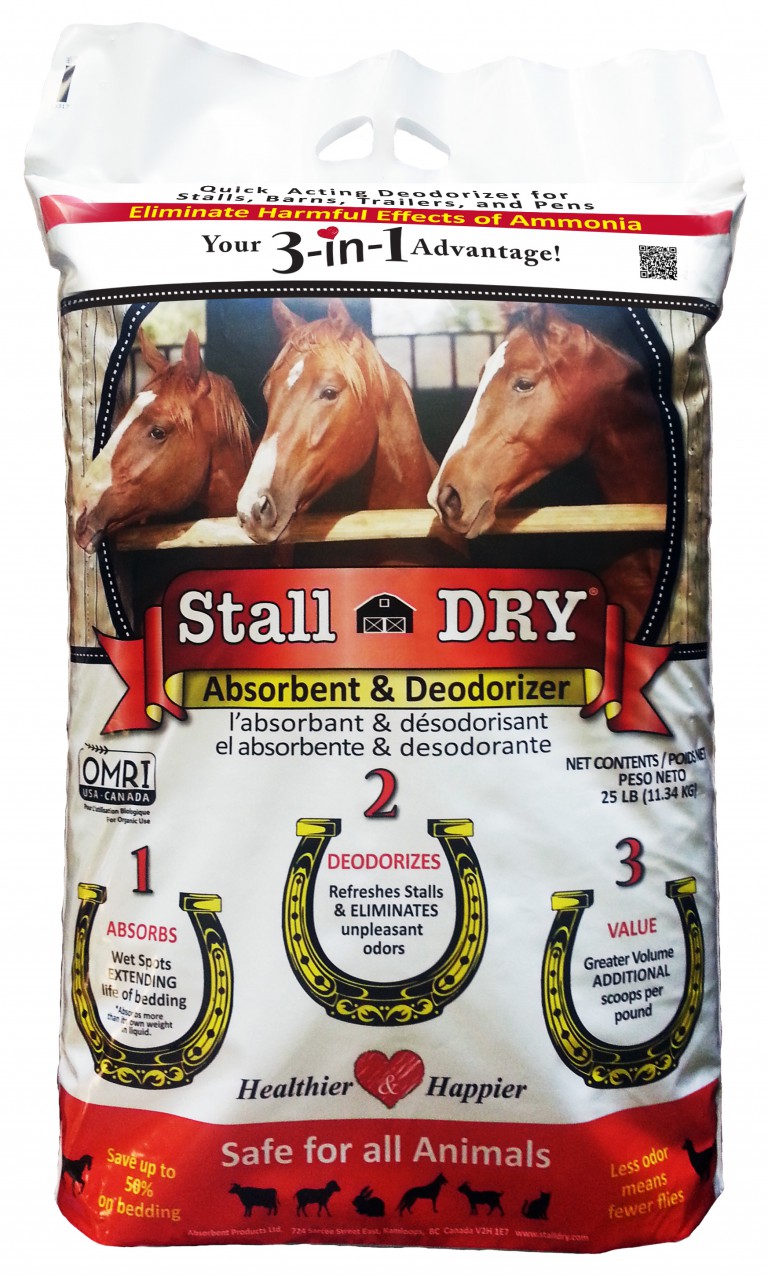 25 lbs Bag – USA
Item Number - W134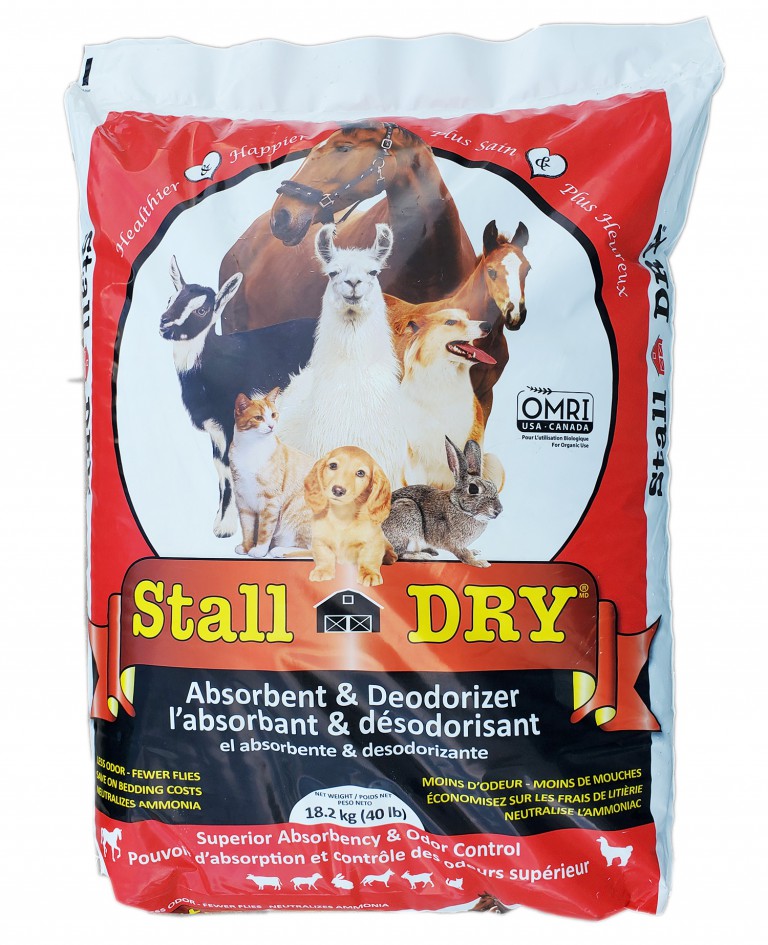 40 lbs Bag – USA
Item Number - W135